VA Mortgage Myths: Why Military Veterans Ignore This Great Benefit
VA mortgages have some of the best interest rates. They require no money down and also no mortgage insurance. These government insured loans have more lenient guidelines. VA home loans are cheaper and easier to get. So, why aren't more eligible veterans and service members taking advantage of this great benefit?
There are several myths and misconceptions deterring military homebuyers from getting the best possible mortgage. Understanding the truth about VA mortgages may help you save a substantial amount of money.
Myth #1 – VA mortgages are more work for everyone involved.
There are several misconceptions which lead people to believe VA loans are more difficult to obtain. Special appraisal requirements, unique rules and government program related delays are a few of the perceived obstacles.
Avoid hassles by finding a mortgage professional with VA home loan experience. Your loan officer will order the appraisal to be completed by a VA-approved appraiser. Like any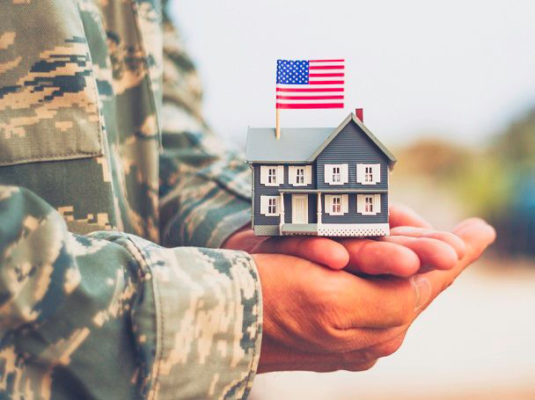 appraisal, the value of the home and the safety of the home will be determined. An experienced VA mortgage provider will have a good understanding of the requirements and be able to help you avoid any delays or hold-ups. Your mortgage advisor can even obtain your Certificate of Eligibility (COE) from the VA for you. A good mortgage advisor will put all of the pieces of the puzzle together so you don't have to.
Myth #2 – I'll get a better interest rate with a conventional loan.
Not all lenders offer VA mortgage options or they offer them through a correspondent. The interest rate is determined by the individual lender, not the government, so it's always good to shop around.
Generally, you'll find a better interest rate with a VA mortgage. Always remember to compare all of the pieces to the home loan puzzle. In addition to the interest rate, you should be shopping for low closing costs, mortgage insurance, points, fees and APR. The biggest money saving benefits of a VA mortgage include:
No Down Payment
No Mortgage Insurance (PMI or MI)
Low Closing Cost
Low Interest Rates
Myth #3 – Government mortgages have loan size and income limits.
All loan programs have loan size limits. The VA mortgage loan limit is exactly the same as the conventional loan limits. The current conventional home loan limit for the state of Wisconsin is $453,100. Loan amounts above that are considered jumbo. Just like any jumbo loan, the VA jumbo will have some different guidelines.
There are some government programs with income limits. The VA mortgage is not one of those. You cannot be denied for making too much money.
Myth #4 – I've been turned down for other loans, so I won't qualify for a VA mortgage.
All loan programs have limits, requirements and guidelines. So, just like every other mortgage product, VA mortgages also follow guidelines. However, the VA guidelines are some of the most lenient. The US Department of Veteran Affairs views the VA loan as a valuable military benefit. The VA guidelines allow for:
Lower Credit Scores
Limited or No Credit History
Shorter Waiting Period after Bankruptcy or Foreclosure
Myth #5 – I can't get a VA home loan locally.
There are a few well known national lenders who offer VA loans online or over the phone. These companies often align themselves to look like government agencies. However, the government doesn't lend the money, they simply insure the loan. This alleviates the risk to the lender.
The truth is, many lenders offer VA mortgage options. Often times you'll find better service and better VA interest rates at a local mortgage company. Doing a quick search for reviews and ratings will help you find a reputable company you can trust.